U.S. & Global Equities

U.S. and International Equities:
Primary ECM & Secondary Market Best Execution Capabilities
True best execution, inclusive of sourcing and aggregating actionable liquidity in today's highly-fragmented, global trading market ecosystem can prove elusive for even the most skilled buy-side traders and PMs.  Mischler Financial Group is unique; our global, agency-only order execution platform, which supports 24/6 order handling in US Domestic Equities, International Equities and ADRs, is staffed by seasoned trading market veterans who work for our clients, not against them. Institutional investment managers, corporate issuers and lead underwriters of public companies confidently rely on Mischler's equities execution professionals to efficiently and cost-effectively source liquidity "around-the-clock" and execute program and block trades in single stocks, ETFs, ADRs and corporate share repurchases. Every client of Mischler benefits by leveraging our firm's direct market access to all relevant U.S. equities platforms and upwards of 100 international market centers.
Working for our clients, not against them – Unlike traditional "major firm" order execution platforms that internalize and often trade against client orders,  Mischler Financial serves as a fiduciary; we are devoid of any competing interests or conflicts. This enables us to deliver true best execution.
Superior Executions – Towards delivering 'best ex', we employ the industry's most robust trading technologies and support the broadest spectrum of client order types and algorithms. From 10b-18 corporate share repurchase programs to index-based "program trading" to ADR creation, our clients benefit from a full menu of customizable time/price algorithms.  That said, we know that high-tech tools address only part of the challenge for those mandated to secure best ex, which is why high-touch capabilities are integral to our order execution process.
Experienced Coverage – Our block trade execution specialists helped build the most recognized Wall Street trading desks prior to joining Mischler. However much the electronification of markets has enhanced both access and liquidity for large block trading, we maintain that trusted relationships with counterparts representing a broad universe of capital-centric liquidity providers is a critical component for those working to distill market noise. Through these high-touch relationships, Mischler is able to aggregate liquidity offered by competing providers who reserve their most aggressive pricing for peer-to-peer transactions, and away from the multiple electronic markets, ECNs and "dark pools."
We are experts in managing all types of orders, from "hard-to-execute blocks" to domestic and international program-centric and algorithm-based strategies. Client orders are handled in-house and remain completely anonymous to the marketplace.  Complementing our order execution value proposition(s), MFG facilitates pre-trade and post-trade transaction cost analysis (TCA), Commission Sharing Agreements (CSA), and Mischler traders provide timely and relevant market color, strategy insight and guidance with regard to market trends, market structure, and technical analysis.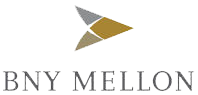 Real-Time – 24/6 trading desk and settlement team.
FIX Connectivity – to 3rd party and/or proprietary Order Management Systems.
Helping Clients – Achieve your DVBE goals with best execution.
Operational Capabilities
All US domestic trades are cleared through Bank of America Merrill Lynch/Broadcort and matched on OASYS, at client request.  Mischler Financial Group is able to monitor trades electronically real-time via Broadcort systems.

Our back office utilizes ALERT, giving us electronic access to account delivery instructions so as to ensure timely and accurate account opening. All International trades are cleared through BNY Mellon's Pershing Division.
Additional Reference: Rule 606 Quarterly Routing Reports