Mischler Financial Group's 2020 Annual Veterans Day Month Giving Back Pledge Dedicated to 4 Organizations

Stamford, CT and Newport Beach, CA, November 6, 2020–Mischler Financial Group, Inc., the financial industry's oldest diversity-certified investment bank owned and operated by military veterans announced today that the firm's annual 2020 Veterans Day Month philanthropic pledge has been made to four distinctive groups, each of which play a crucial role in advancing the firm's mission to support military veteran families, organizations that are dedicated to developing life-saving medical cures for children, and initiatives that focus on enhancing education and quality of life in under-resourced communities throughout our country.
To honor Veterans Day Month 2020, Mischler has made this year's financial pledge to the Johnny Mac Soldiers Fund; Columbia University Medical Center's Hope & Heroes Program; NF Forward, and buildOn.org.
Dean Chamberlain, CEO of Mischler, stated "Those of us who have served in the US military have learned to appreciate that we have one primary mission; to protect and ensure the safety and well-being of all Americans. In that spirit, we are determined to carry out this mission well after our military service has concluded, and the organizations we have committed our support to in this year's Veterans Day Month pledge reflect our focus on giving back by paying forward."
Added Mr. Chamberlain, "We thank our clients and customers for providing us the opportunity to serve them as they navigate the financial markets; those mandates further enable us to help those in need and to assist organizations that are dedicated to saving lives."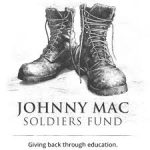 About Johnny Mac Soldiers Fund
Johnny Mac Soldiers Fund was created in 2014 in honor of US Army Colonel John M. McHugh, a US Military Academy graduate ('86) and 24 year Army veteran who was killed in action in May 2010 while serving in Kabul, Afghanistan. The Johnny Mac Soldiers Fund honors military service and sacrifice by providing scholarships to veterans and military family members, especially to children of our nation's fallen or disabled. The 501c-3 non-profit's website is www.johnnymac.org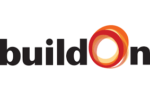 About Buildon.org
Established in 1991, buildOn's mission statement is simple and straightforward; "To break the cycle of poverty, illiteracy, and low expectations through service-learning programs in many of America's most under-resourced high schools." buildOn.org is dedicated to engaging and training high school students in the country's most challenging urban areas by providing those student leaders with the tools to proactively advance programs that can better the quality of life for members of their communities who are in need. To learn more or to donate directly, visit the www.buildon.org.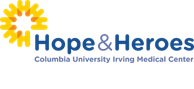 About Hope & Heroes
Hope & Heroes funds the life-saving work on childhood cancer and blood disorders at Columbia University Medical Center. The organization's mission includes cutting edge research, support for families, and care that always puts children first. More information and the ability to donate directly is available at www.hopeandheroes.org

About NF Forward
Established in 2017 by Quicken Loans and Rock Holdings Inc. Chairman Dan Gilbert and his wife Jennifer, NF Forward is a 501c-3dedicated to funding research and treatment for Neurofribromatosis,  a genetic disorder more common than cystic fibrosis and typically diagnosed in early childhood. This disorder causes tumors to grow on nerve pathways in the brain, on the spinal cord and/or on nerves throughout the body. NF tumors may cause significant deformities and health issues such as blindness. The organization's website is at http://www.nfforwarddetroit.org
 About Mischler Financial Group, Inc.
Established in 1994, Mischler is the financial industry's oldest diversity-certified broker-dealer owned and operated by service-disabled veterans. The firm is best known by Fortune corporate treasurers, public pension sponsors, municipal issuers, and the industry's leading institutional investment managers for "punching above its weight class" when delivering primary and secondary capital markets underwriting and execution services across a full menu of equity and fixed income products. Mischler, is equally-recognized for the firm's year-round advocacy and support of veteran-centric and local community causes. In addition to primary debt and equity market underwriting and conflict-free secondary market execution, Mischler administers corporate share repurchase programs for leading Fortune companies, cash management for government entities and corporations, and asset management programs for liquid and alternative investment strategies. The firm is a certified Minority Business Enterprise (MBE) and Service-Disabled Veteran Owned Business. The firm's website is at www.mischlerfinancial.com