Mischler Financial Group Aligns with Good360
for Veteran-Owned Investment Bank's
2022 Memorial Day Month Pledge to Benefit Ukraine Refugees and New York's ASPIRA
Newport Beach, CA and Stamford, CT, May 23, 2022 -Mischler Financial Group, the nation's oldest diversity-certified broker-dealer owned and operated by service-disabled veterans announced today that it has joined forces with Good360, the global leader in product philanthropy and purposeful giving, and Aspira of New York, serving New York City Puerto Rican and Latino youth and their families to help advance the firm's 2022 Memorial Day Month Pledge of giving back and paying forward to carefully-vetted philanthropies in honor of Memorial Day.
Dean Chamberlain, CEO of Mischler Financial, stated "This year's tribute to the men and women who made the ultimate sacrifice while serving in the US military will have our firm dedicate a percentage of our firm's May profits to support the efforts of Good360to deliver goods contributed by companies such as premium basics brand Bombas, that will assist Ukraine refugees and in-country Ukrainians who have been displaced and are in need of critical goods for basic survival.
Mr. Chamberlain added, "We are indebted to the Bombas team and co-founder & CEO David Heath, who I met at the recent Milken Institute Conference, for sharing the brand's thoughtful approach to corporate philanthropy, which has been a core component since its inception in 2013. The remarkable success of their "One Purchased=One Donated" business model, which donates a specially-designed item to homeless shelters for every item sold, has made Bombas one of the leading mission-driven apparel DTC companies."

With assistance from Bombas, Mischler was introduced to Jim Alvey, who oversees Disaster Recovery and Philanthropy programs for Good360. "We're always appreciative of the leaders at Bombas, and the many other manufacturers we work with, when they refer giving-minded firms with a purpose, such as Mischler Financial Group, to our organization." Mr. Alvey further emphasized, "To illustrate the impact that donors to Good360 have, every dollar amount of funds contributed enables Good360 to deliver approximately a fifty times multiple in value of manufacturers' donated products. "
Working with Good360, the Mischler Memorial Day Month Pledge will provide assistance to Ukraine refugees and Ukrainians in-country displaced or suffering the loss of home and property consequent to Russia's unprovoked military invasion of Ukraine, one that has led to an international crisis of epic proportion, countless innocent Ukraine deaths and incalculable destruction to Ukrainian homes and personal property.  Products to be distributed with this funding include Bombas socks, water, non-perishable foods, luggage, backpacks, personal hygiene products, and other items critically needed as refugees cross the border into Poland.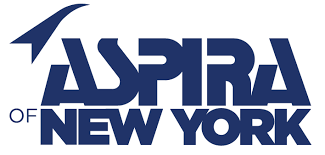 Mischler's 2022 Memorial Month Day Pledge initiative has also dedicated a portion of May profits to ASPIRA of New York.  Since 1961, ASPIRA of New York has been dedicated to serving New York City youth and their families, providing opportunities that would otherwise not be available to them, and serving as an effective advocate, fighting to improve education in Puerto Rican and Latino communities. ASPIRA of New York has served thousands of New York City youth, parents, schools, and other community-based agencies, establishing a record of providing high-quality, comprehensive programs and services. Mischler's contribution included sponsorship of Aspira's 61st Annual Circle of Achievers Dinner held in April.
Team Mischler is greatly appreciative of our clients and customers whose trust and support of our firm's capital markets team and our various trading desk(s) enables our mission to give back to veterans who have served and sacrificed for all Americans and to support domestic and international humanitarian efforts.
About Mischler
Established in 1994, Mischler is the securities industry's oldest minority-certified broker-dealer owned and operated by Service-Disabled Veterans, a federally-certified Service-Disabled Veteran-Owned Small Business (SDVOSB), and a certified Minority Business Enterprise (MBE). Mischler boot prints can be found across the primary debt and equities capital markets, where the firm serves as a pure complement to the role played by lead underwriters and works with a broad spectrum of Fortune companies and municipal issuers. Mischler's holistic approach to institutional brokerage combines next-level technology with concierge-style, high-touch service to provide better execution for corporate treasury clients overseeing share repurchase and FX hedging strategies, and for fund managers who oversee investment strategies across domestic and global equities, ETFs, fixed income, rates, and FX markets. In partnership with BlackRock™, Mischler offers ESG-centric money market funds via three BlackRock-Mischler share classes, along with MMFs offered by the industry's top 10 asset managers, all available via MischlerInvest.com, as well as other industry-leading cash management portals.
For additional information about Mischler, please visit www.mischlerfinancial.com
Contact:
Dean Chamberlain (SDV), CEO & Principal
203.276.6646
dchamberlain@mischlerfinancial.com