Mischler Financial Group's Debt Capital Markets Team On Board For Union Pacific $1.9b 3-Part Senior Notes Offering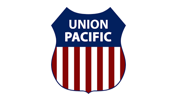 The nation's second-largest North American railroad in terms of both revenue and volume and one that controls almost all of the rail-based shipping in the western two-thirds of the United States selected Mischler Financial, the nation's oldest diversity-certified broker-dealer owned and operated by service-disabled veterans to play an active co-manager role for the company's $1.9b three-part senior unsecured debt offering. The issuance included a green-bond tranche whereby proceeds will be dedicated to furthering Union Pacific's dedication to clean energy enhancements of its infrastructure.
Sustainalytics is of the opinion that the Union Pacific Green Financing Framework is credible and impactful, and aligns with the four core components of the GBP. Sustainalytics highlights the following elements of
UNP's Green Financing Framework:
Use of Proceeds:
– The eligible categories, Clean Transportation, Circular Economy Adapted Products, Production,Technologies and Processes, Energy Efficiency, Renewable Energy, Sustainable Water and Wastewater Management, Terrestrial and Aquatic Biodiversity, are aligned with those recognized by the Green Bond Principles as put forth by Sustainalytics.*
*A Morningstar Company, and a leading ESG research, ratings, and data firm that supports investors around the world with the development and implementation of responsible investment strategies.